History that inspires
action
Experience stories of courage, perseverance, loss, redemption, and new life, as told by local Holocaust survivors. Witness towering acts of heroism that will inspire you to become the upstander our world needs today.
Immerse yourself in the lessons of the past through stories of local Holocaust survivors, and be inspired to make your own mark.
We believe in the transformative power of education. Learn our why and access resources for educators.
How will you become the best of humanity today? Support our mission and join our community of upstanders.

Everybody, every human being, has the obligation to contribute somehow to the world.
Join us for our first Upstander Conversation Series: Building Community Through Food, featuring Founder of La Soupe Suzy DeYoung. On December 10th at 11 a.m., the Nancy & David Wolf Holocaust & Humanity Center, in partnership with Cincinnati Museum Center and La Soupe, will host a thought-provoking discussion in the Cr(EAT)e Culinary Studio featuring the Kroger Food Lab at historic Union Terminal.
Suzy DeYoung, a finalist for the 2023 Cincinnati Upstander Awards, will delve into her personal story as an upstander while discussing La Soupe's mission, which bridges the gap between food waste and hunger. Discover how character strengths can make a profound impact on our community.  As the founder of La Soupe, DeYoung leads a team that fights hunger by partnering with grocers, distributors, farmers and restaurants to turn millions of pounds of food waste to into meals for those in need. Suzy was inspired by her father, who, in his teens, was a resistance fighter in France during World War II. After the war, he was trained as a chef and immigrated to the U.S., where he became the first 5-star chef in Cincinnati. Following the conversation, La Soupe's talented Culinary Team will treat guests to a live food demonstration and delectable samples. Explore how you can get involved with a community expo featuring partners addressing food insecurity and food waste in the region.
Don't miss this opportunity to engage with a true upstander and savor the flavors of unity. Reserve your spot today.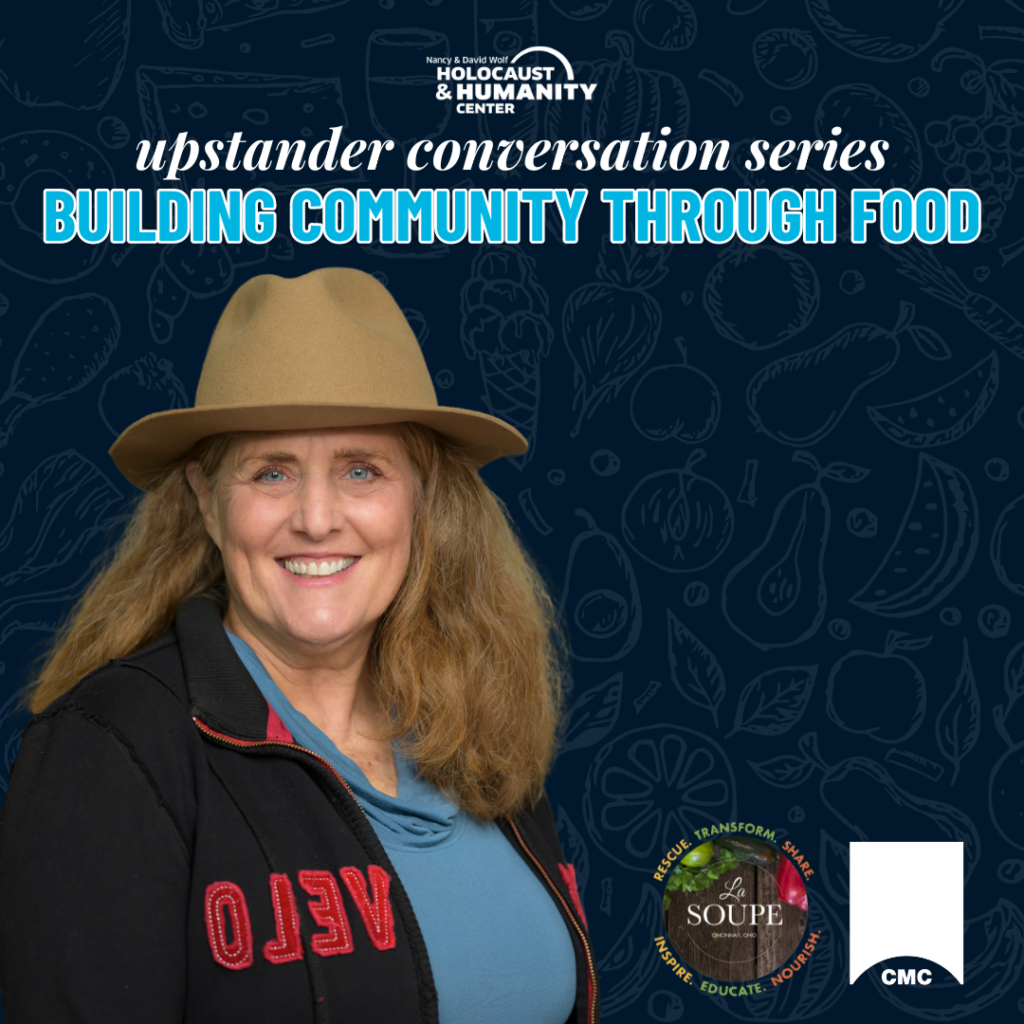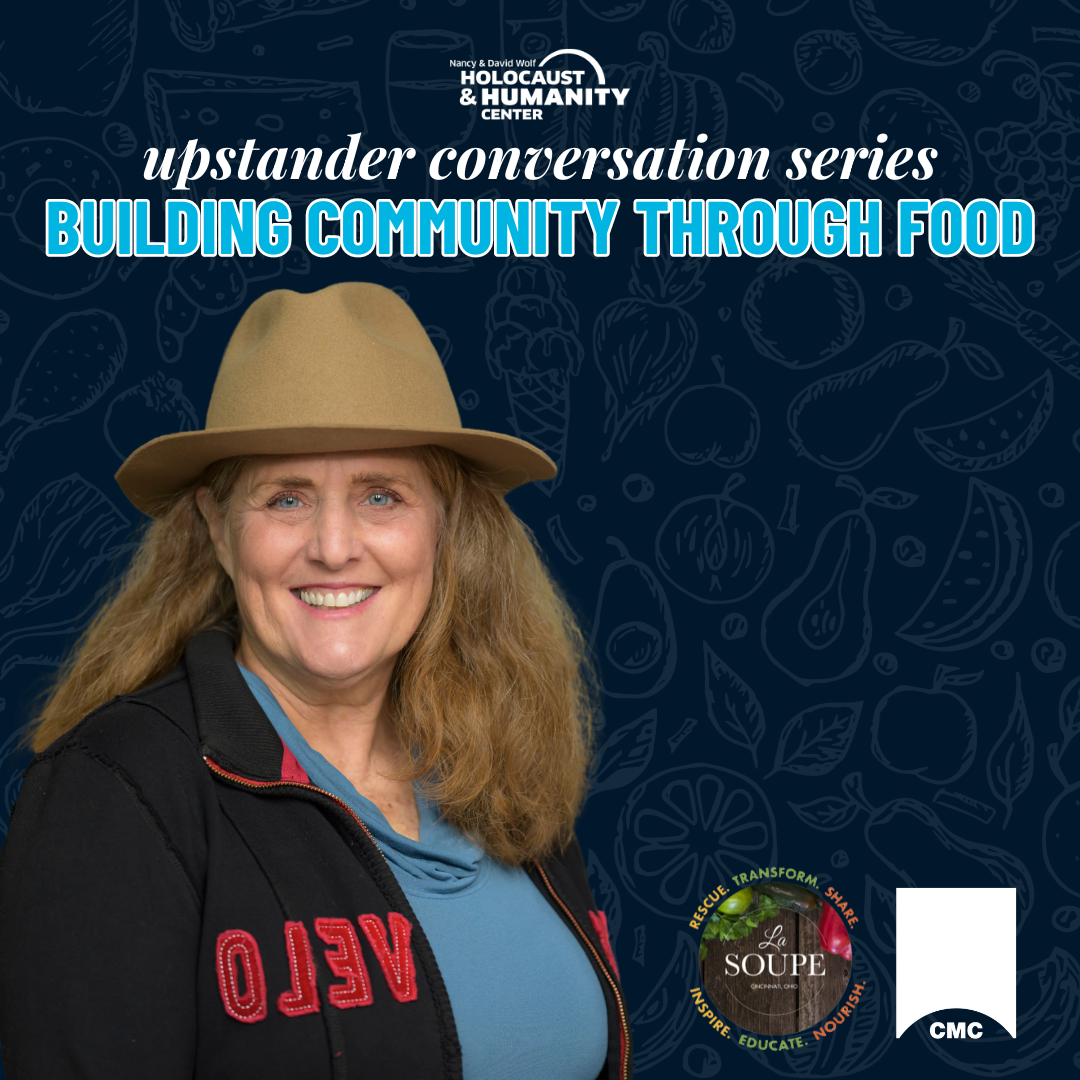 The Upstander Awards recognize individuals in the region who use their character strengths to make a difference in the community. Enjoy a gala-style event in historic Union Terminal's breath-taking rotunda featuring a three-course meal, live music, art experiences, and a moving awards ceremony celebrating Cincinnati's best and brightest upstanders.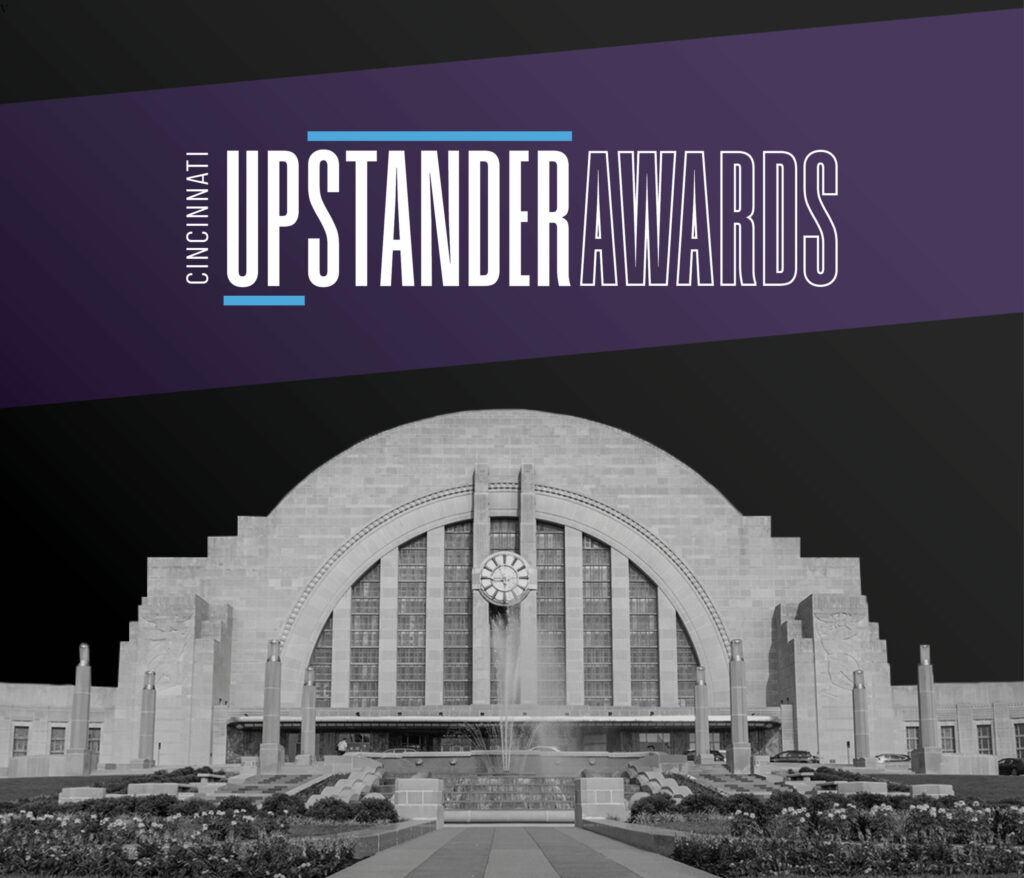 Cincinnati's community of upstanders take over historic Union Terminal for our Upstander 5K, Family Day & Upstander Volunteer Expo. Kick off your morning with the Upstander 5K at 8:30 a.m., which takes runners and walkers on a scenic route throughout the West End. Participants will also enjoy live music, family activities, breakfast, FC Cincinnati activations, and pick-up pickleball tournament outside of Union Terminal.
After you finish up your morning outside, explore upstander activities and experiences throughout the Children's Museum, Cincinnati History Museum, the Museum of Natural History and Science, and the Nancy & David Wolf Holocaust & Humanity Center. Browse our Upstander Volunteer Expo, where dozens of non-profit and mission-driven organizations will be available in the Rotunda to share volunteer opportunities and information with museum goers throughout the day.
Check back soon for registration for the 2024 Upstander 5K.