Explore our free online resources and lessons for educators and students.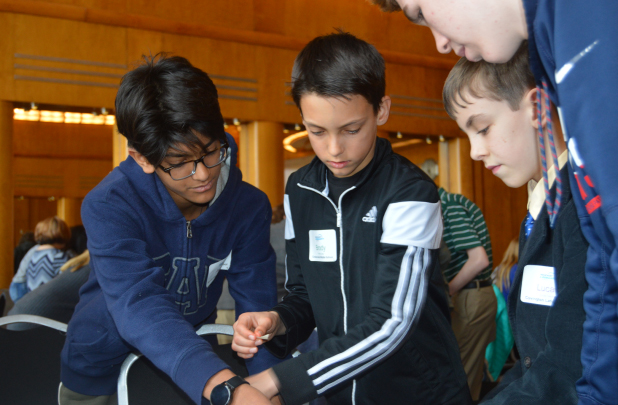 Educating the Next Generation of Upstanders
Did you know studies show that students who study the Holocaust show greater levels of empathy and critical thinking skills? The museum offers a variety of resources dedicated to promoting accurate and relevant teaching of the Holocaust. Find key resources to help you teach the fundamentals of the Holocaust including guidelines, learning objectives, and teaching materials.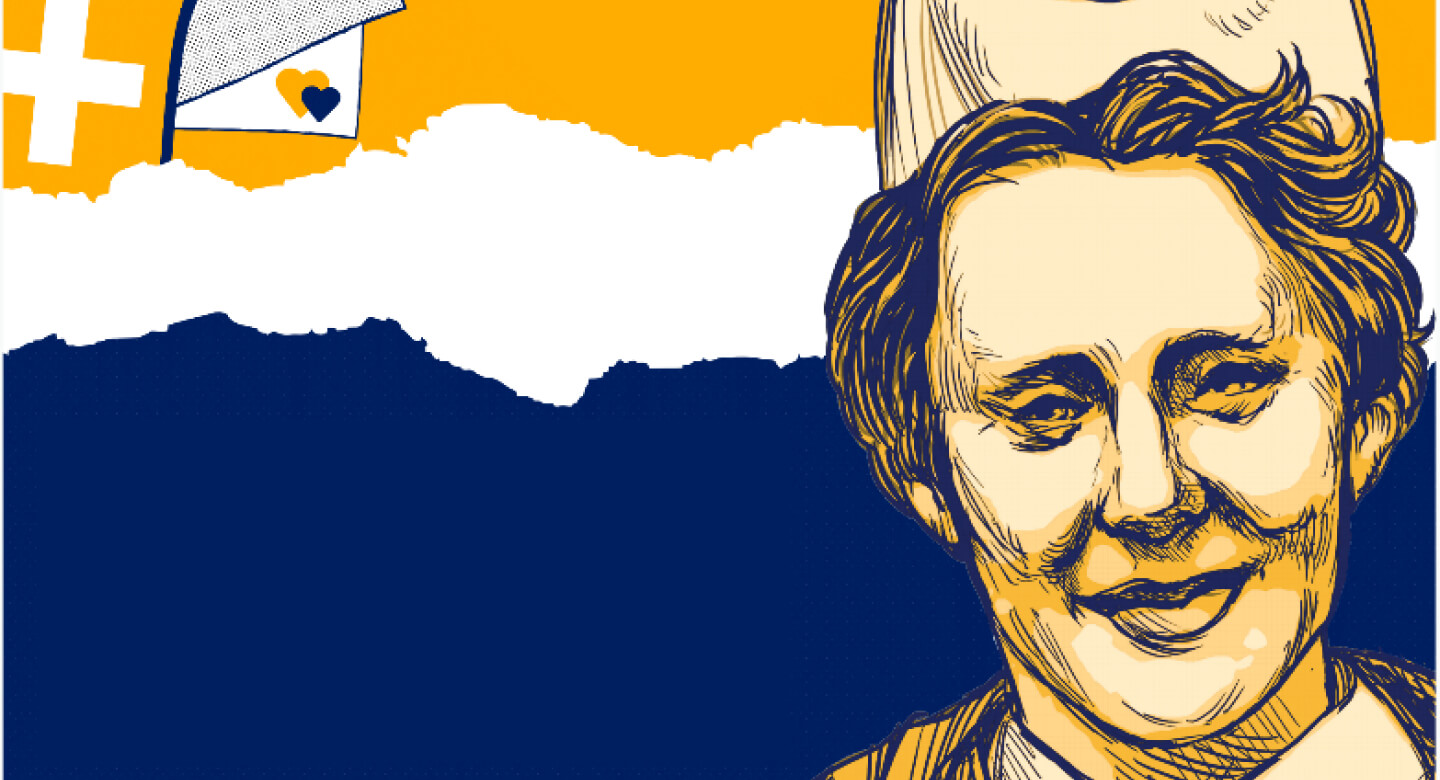 Students unpack the story of a local eyewitness from a suitcase, creating a human connection with the past. Suitcases include video testimony, photos, and artifacts, with suggested activities to assist educators in integrating Echoing Voices into their existing curriculum.
Explore Resource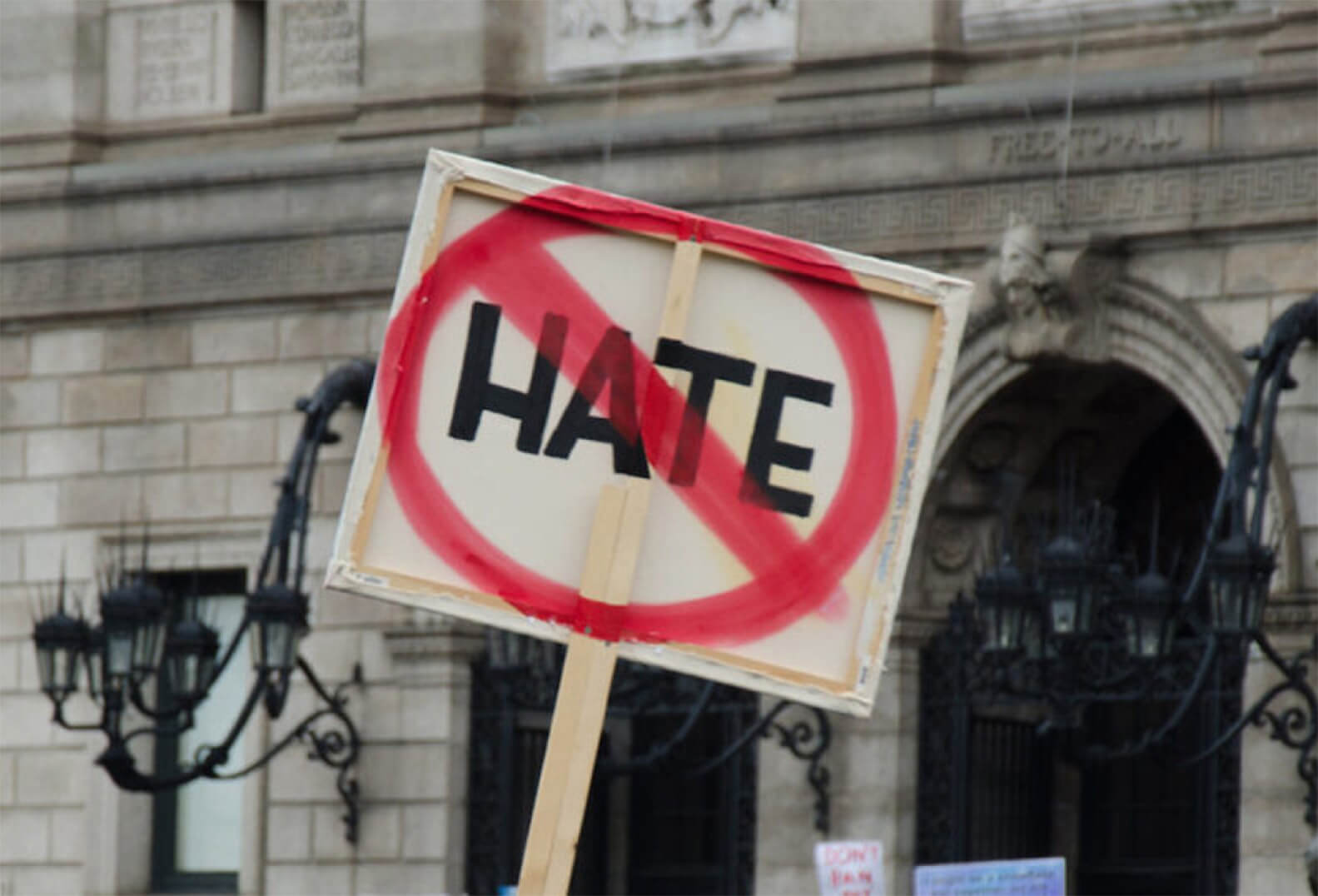 In this interactive lesson, students will develop an understanding of Jewish identity and historical and contemporary antisemitism. Students will watch testimony from local survivors, analyze visual imagery, and examine sources relating to laws and propaganda to understand antisemitism in all its forms through history. This resource can be used to build relevant background knowledge prior to a visit to HHC, as an introduction to any Holocaust unit or as a catalyst for discussing current-day antisemitism with students.
Explore Resource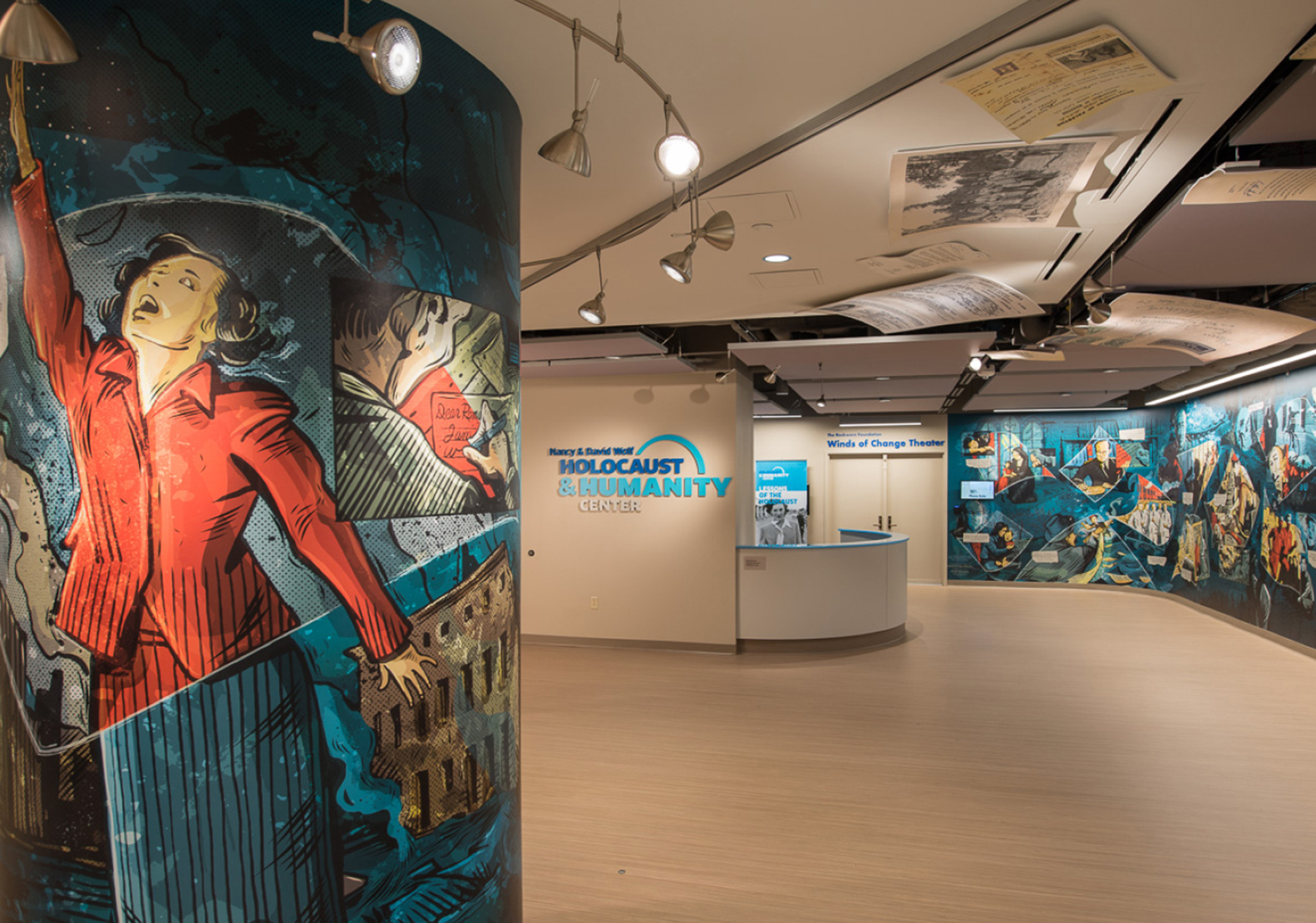 The 360 Tour & Activity is an asynchronous or synchronous extension activity that introduces students to the Nancy & David Wolf Holocaust and Humanity Center's museum. Students will learn eyewitness accounts of the Holocaust through the testimony, artifacts, and photographs of local survivors.
Explore Resource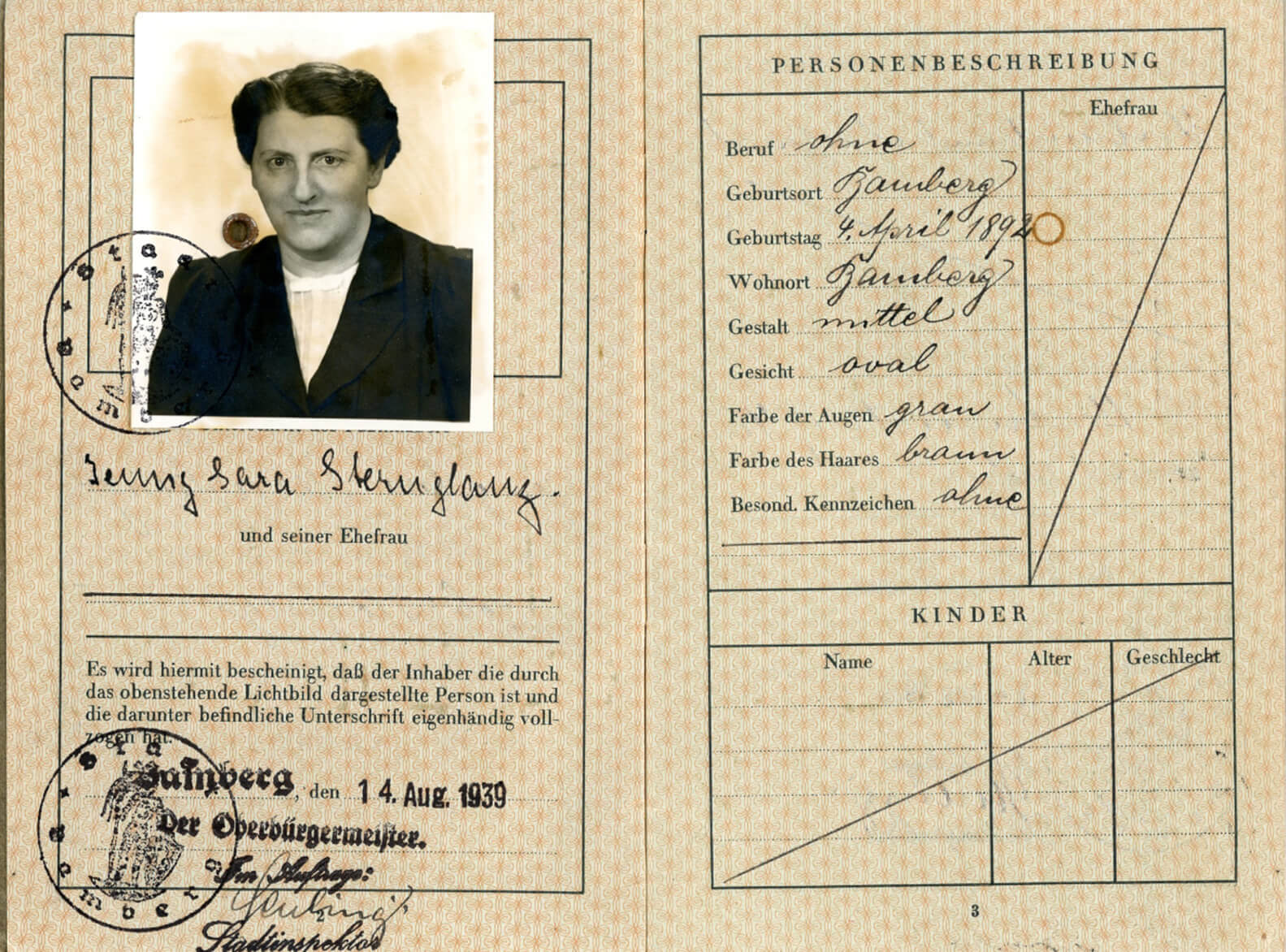 Using primary sources from the Nancy & David Wolf Holocaust & Humanity Center's permanent collection, this inquiry lesson focuses on a common student question, "Why didn't Jews just leave Europe when Hitler rose to power?"
Explore Resource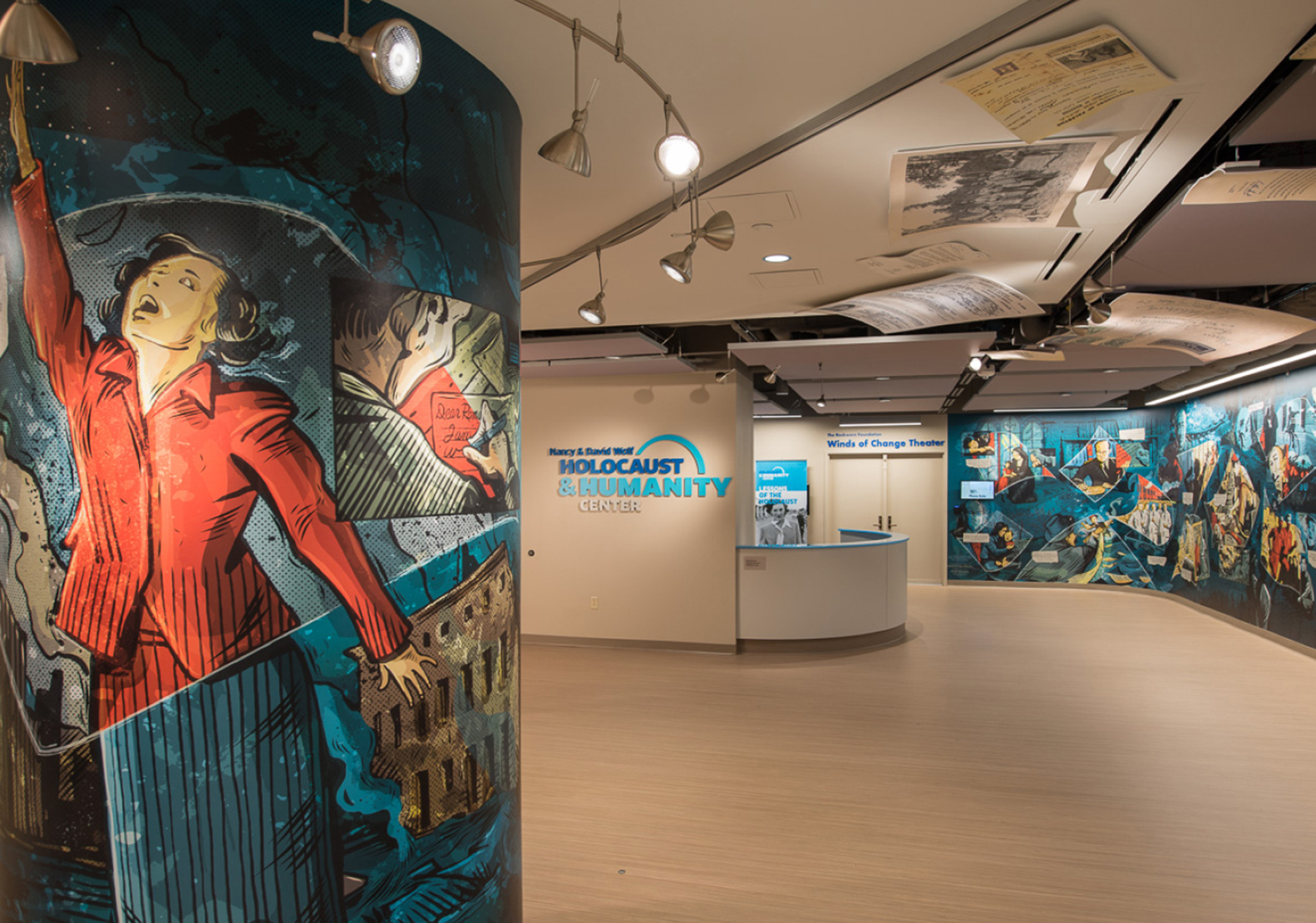 Extension Activity
Help students understand the historical context of Night by following HHC staff on a tour of the museum. The tour highlights the experiences of Elie Wiesel and local Holocaust survivors. Students will analyze excerpts from Night along with primary source testimony, photographs, and artifacts from the museum.
Explore Resource
Create personal connections to history while honing students research skills by exploring the experiences of Holocaust survivors who rebuilt their lives in Cincinnati. With survivor biographies and guiding questions students research and present their findings. This resource can be used as a preview to an in-person field trip, in conjunction with the 360 Tour & Activity, or as a stand-alone activity.
Explore Resource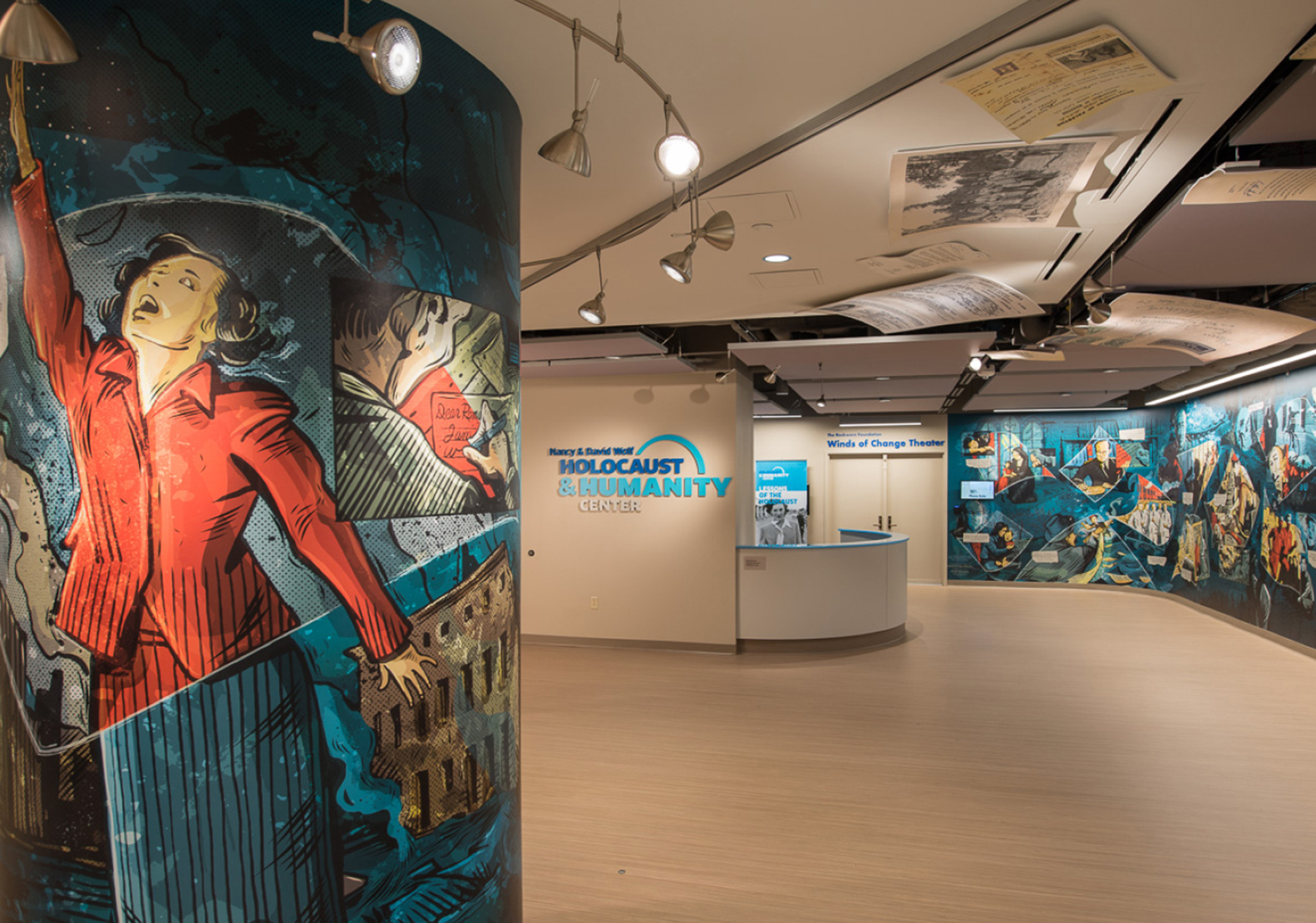 Extension Activity
Follow Melissa Hunter, the granddaughter of local Holocaust survivor Sala Waldman Werthaiser and author of What She Lost, on a tour of the museum as she tells her grandmother's impactful story. A captivating storyteller, Melissa traces her grandmother's life from Sala's childhood in Olkusz, Poland to her harrowing experiences in the camps to finally rebuilding her life in Cincinnati. This activity includes an interactive PowerPoint with video clips, Sala's testimony, excerpts from What She Lost, and guiding questions.
Explore Resource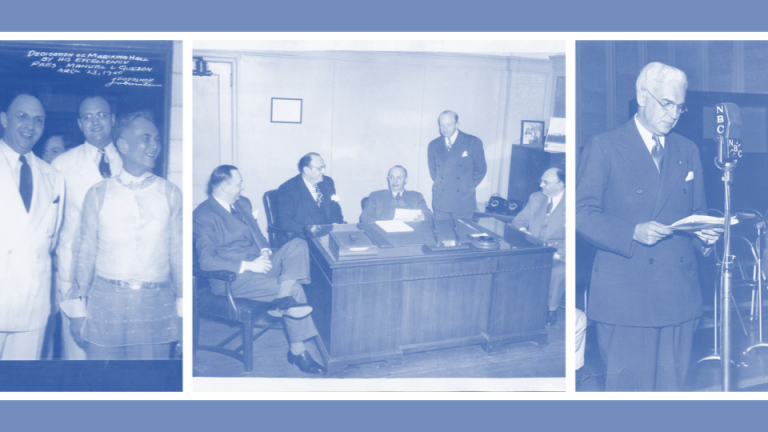 Extension Activity
Rescue in the Philippines: An Upstander Story is an asynchronous or synchronous activity that emphasizes the importance of using one's character strengths to be an Upstander through the plight of refugees in Germany in the 1930's, and the group of men in the Philippines who came together to rescue them.
Explore Resource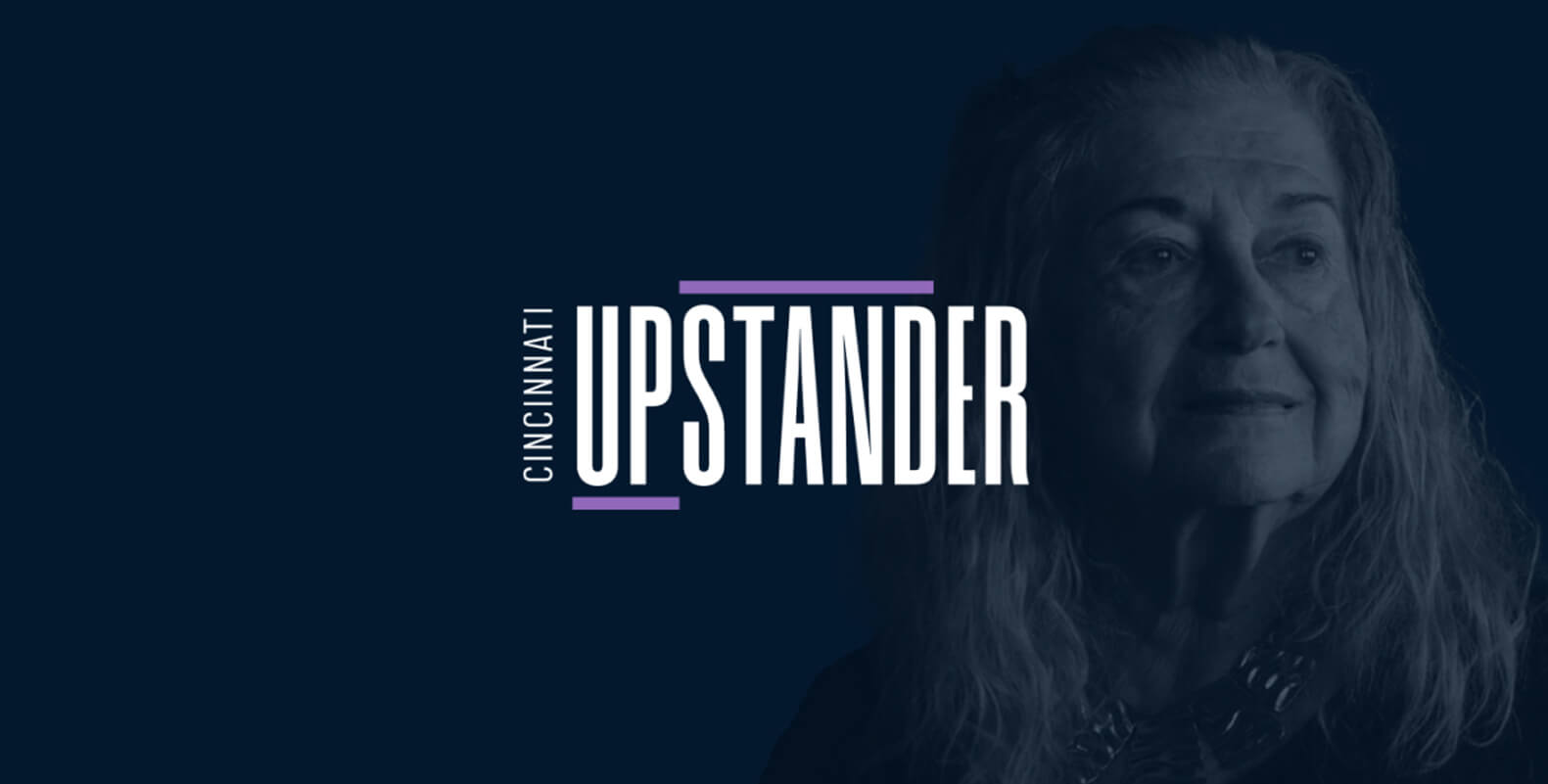 Activate your character strengths to be an upstander with interactive activity boards and an upstander mural activity. Designed for digital or in-person classroom use, the activity boards allow students to explore how they can make an impact and become the best of humanity today. The information sheet will help you navigate the boards and share the activity with your students. Cincinnati teachers and students can also explore and reflect on the upstander murals throughout Cincinnati using the upstander mural activity. Discussion questions and social media-inspired activities are included
Explore Resource