Holocaust Speaker Series: Judy Ribak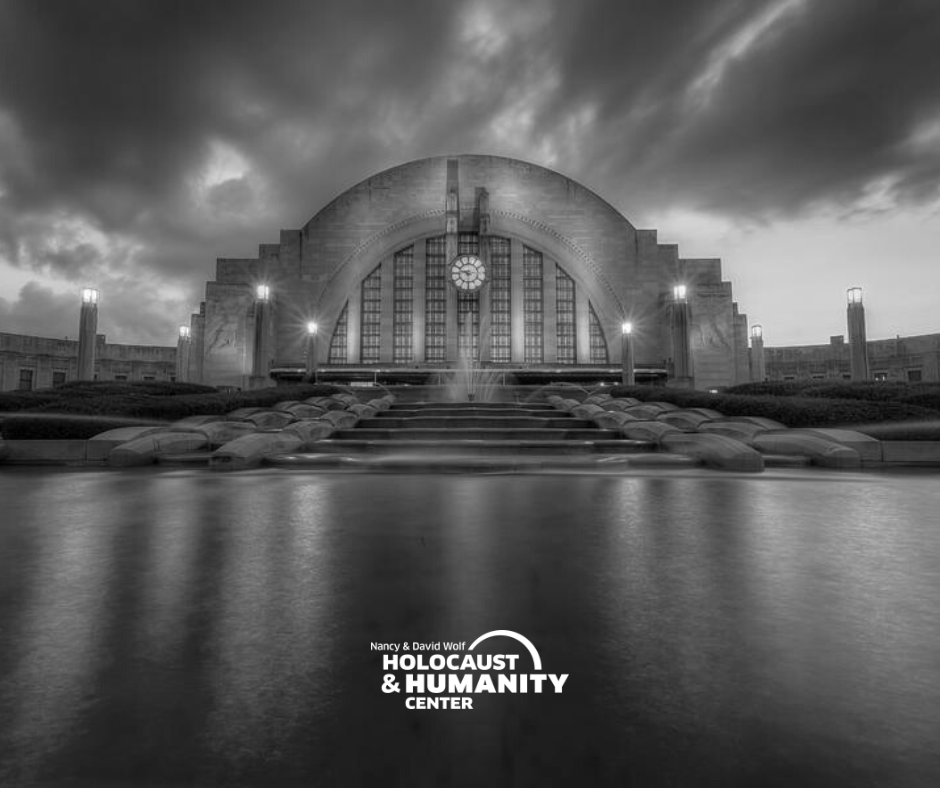 Dr. Judy Ribak is the daughter of Elliott and Ester Ozechov Ribak, who settled in Dayton, Ohio in 1950. Originally from Lazdaji, Lithuania, both miraculously survived in the 3% of Lithuanian Jews who survived the Holocaust.
They were, as young newlyweds, forced into the Kaunas Ghetto. From there, they were separated from each other and from their families, Elliott to Dachau, and Ester to Stuttof. Miraculously, Elliott, who had escaped Dachau, was working in Italy for the underground, where he located Ester's name on a list of individuals liberated from Stutoff by the Russians. The couple was soon reunited in Italy.
Elliott, who was one of 6 brothers, had been unable to locate any of his family except his aunt, who emigrated to the US before the war to get married. Aunt Esther and her husband, Uncle Joe Eslow, sponsored Elliott and Ester to come to Dayton, Ohio with their infant daughter, to begin a new life as American Jews.
Judy was born in Dayton, and the family lived a Jewish life, focusing on the goals of becoming citizens and educating their children. They also "protected" their children from details of their earlier lives, wanting to concentrate only on the present and the future.
Judy retired as Associate Professor Emerita from Wright State University, where she was responsible for undergraduate nursing education in psychiatry and mental health. She also had a long career as an Advanced Practice Nurse specializing in complications of aging.
Currently, Judy has chosen to focus on her next career, professional volunteer, centering her efforts on HHC's Coppel Speakers Bureau as well astraining to become a museum docent. Through these efforts, Judy is proud to share about the experiences of her parents as well as her reflections as a child of Holocaust survivors.
Related Events