Written by Brianna Connock, Marketing & Outreach Associate
At the Nancy & David Wolf Holocaust & Humanity Center, Chief Operating Officer David Solomon is behind the scenes making our processes run smoothly and efficiently.
Q: Tell me about your role and what a typical day might look like for you.
I am the Chief Operating Officer. This was a newly created position for the organization in 2022. I manage our administration, operations, information technology, human resources, and accounting. On any given day I could be tackling one, two, or all of these.
Q: What is your favorite part of the museum?
The orientation video in the Winds of Change Theatre. I think it is a great introduction to the museum, our work, and our mission told in part by our local survivors.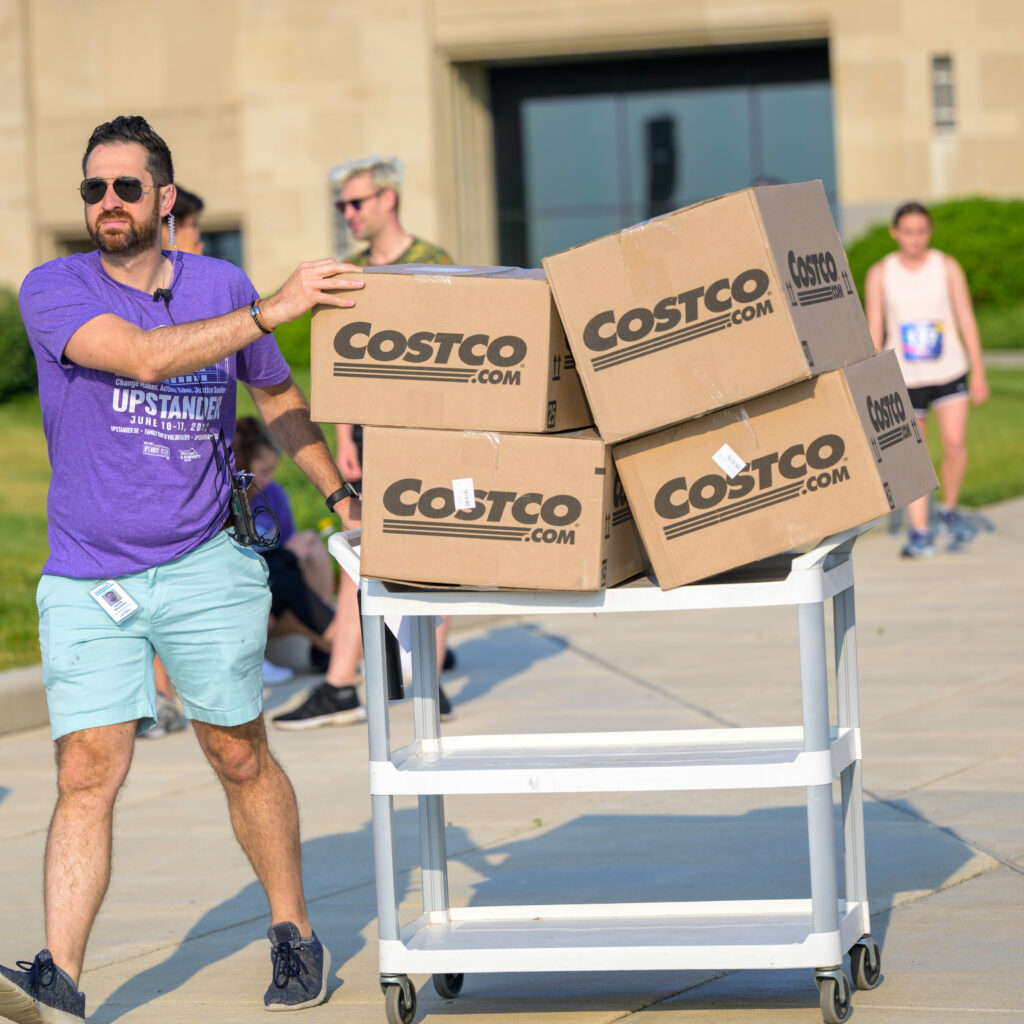 Q: Why do you think the work the Nancy & David Wolf Holocaust & Humanity Center does is important?
Humanity, society, the world…we are as divided as ever. Inspiring upstanders through the lens of Holocaust education is an important role that our community plays in bridging the gaps between people and eliminating hate.
Q: What about the Nancy & David Wolf Holocaust & Humanity Center makes you excited to get out of bed in the morning?
The espresso.  And the opportunity to be at a mission driven organization making a real impact.
Q: What is a favorite moment you have of working here?
I have been able to put a lot of new systems and processes in place. It might be the unglamourous behind the scenes work, but it's what I like to do.
Q: What's something else you wish people knew about you?
I had really long hair in college.
Want to connect with David? You can reach him at [email protected].
# # #
ABOUT THE NANCY & DAVID WOLF HOLOCAUST & HUMANITY CENTER
The Nancy & David Wolf Holocaust & Humanity Center exists to ensure the lessons of the Holocaust inspire action today. Located at Cincinnati's historic Union Terminal, HHC impacts more than 2.5 million people every year through digital and in-person events, museum tours, educational experiences, social media, and virtual content. From Australia to India, individuals from more than 25 countries and 30 states engage with our mission. For more information, visit www.holocaustandhumanity.org.