Written by Brianna Connock, Marketing & Outreach Associate
An avid marathon runner, Michele Berry-Godsey says the sport informs her approach to fighting a wrongful conviction — relentless hard work, determination, endurance, and grit. When she reflects on her character strengths, perseverance is what comes to mind.
"When I cross the finish line of a marathon," she said. "I feel like I could move a mountain. And that's the strength it takes to fight a wrongful conviction."
Berry-Godsey, a lawyer at her own practice, was awarded the Werner Coppel Award for Perseverance in recognition of her efforts representing those who have been wrongfully convicted.
As a mother herself, she also approaches each case with the notion that her client was once a child.
"Each child had a mother who wanted them to be treated with fairness and dignity," Berry-Godsey said. "I seek to fulfill that promise for each mother whose child has been victimized by dehumanizing injustice."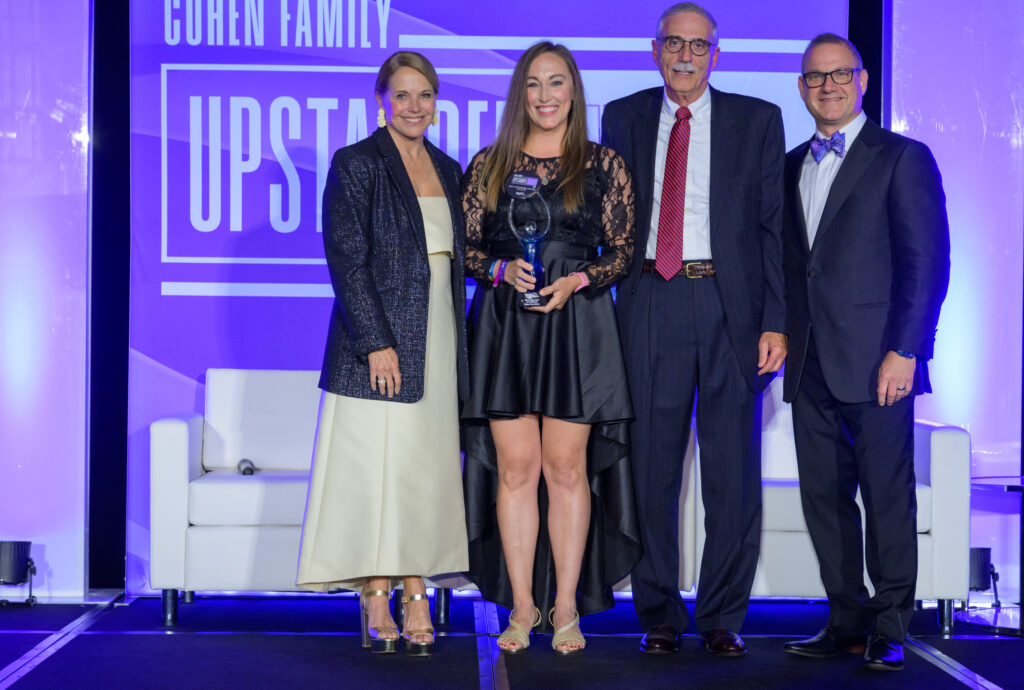 Berry-Godsey was nominated by one of her clients who shared that she had worked on his case for more than 13 years before his conviction was overturned.
"Now I am living my life to the fullest as a father, grandfather, and productive citizen," he wrote. "I'm giving back to the community in every way possible to take advantage of the new life Michele has given me."
Berry-Godsey encourages people to embrace their inner passions and be true to themselves.
"Have the courage to do the right thing even when it's hard," she said. "It may mean speaking out against the majority, or putting in long hours of work when it's the last thing you want to do. I truly believe that by doing these things, everyone can be a hero."
Read the full press release about the 2023 Upstander Awards here.
The Cohen Family Cincinnati Upstander Weekend is presented by Duke Energy, Fifth Third Private Bank, the Mayerson Family Foundation, WCPO, and Procter & Gamble.
# # #
ABOUT THE NANCY & DAVID WOLF HOLOCAUST & HUMANITY CENTER
The Nancy & David Wolf Holocaust & Humanity Center exists to ensure the lessons of the Holocaust inspire action today. Located at Cincinnati's historic Union Terminal, HHC impacts more than 2.5 million people every year through digital and in-person events, museum tours, educational experiences, social media, and virtual content. From Australia to India, individuals from more than 25 countries and 30 states engage with our mission. For more information, visit www.holocaustandhumanity.org.