Written by Brianna Connock, Marketing & Outreach Associate
As a father of three, Carlton Collins is focused on building a stronger community for future generations. He is an activist, author, entrepreneur, and speaker with over a decade of experience in education initiatives.
Collins was awarded the Mirsada Kadiric Award for Hope at the 2023 Upstander Awards for his optimism and future-mindedness.  The Upstander Awards honored and celebrated individuals in the community doing inspiring work as upstanders. Read more about the Cohen Family Upstander Weekend.
Collins worked to form a multi-pronged partnership between school districts and preschools to promote literacy throughout Cincinnati.
As the founding Program Manager of Leading Men Fellowship Cincinnati through the Literacy Lab, he heads the initiative to place 18–24-year-old men of color into preschools to work as Literacy Tutors.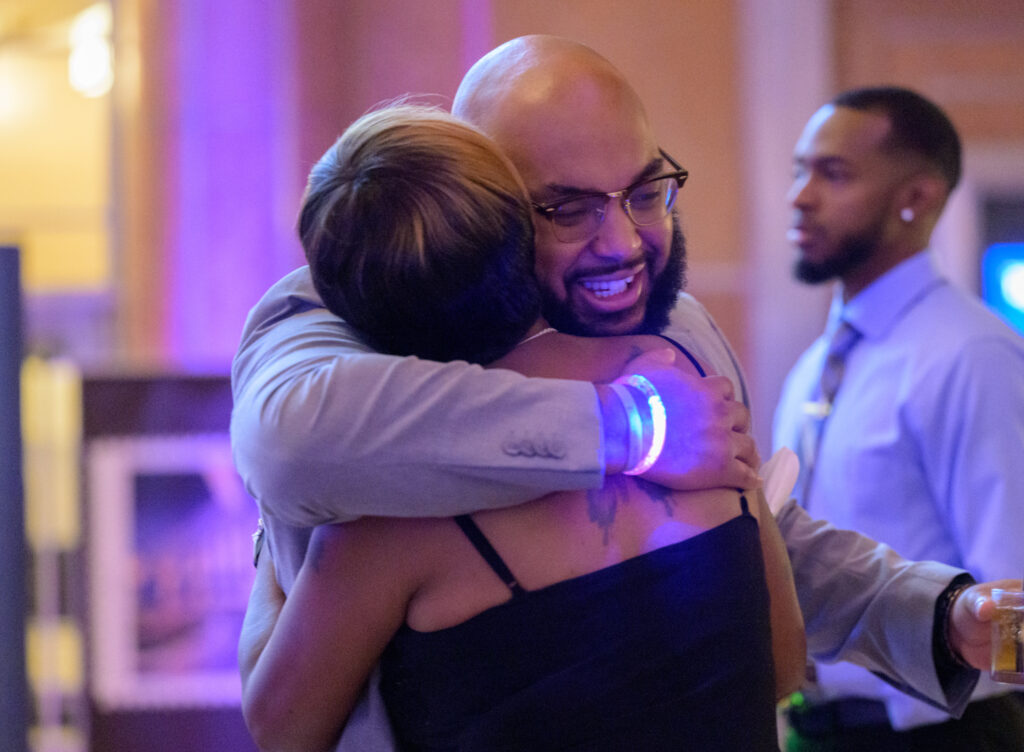 "I love the work that I do, and I am dedicated to making an impact in my community, throughout Cincinnati, and eventually creating frameworks and building platforms to educate the world," Collins said.
Part of what inspires Collins to create a better world for his sons is the service of his grandfather, the late Reverend Robert Russell Collins.
"His posture to always be of service to community and congregation set the tone for my mentality to convene and support community needs," said Collins. "They say a good man leaves an inheritance to his children's children – I am a proud beneficiary of that."
Collins believes self-confidence, love, and worth are key to one's ability to create change.
"Tend to and love yourself fiercely, because you will face tremendous adversity in your pursuit of developing a more equitable Cincinnati," Collins said. "But enjoy the ride and utilize trusted guides at every stage – it's a cheat code."
Read the full press release about the 2023 Upstander Awards here.
The Cohen Family Cincinnati Upstander Weekend is presented by Duke Energy, Fifth Third Private Bank, the Mayerson Family Foundation, WCPO, and Procter & Gamble.
# # #
ABOUT THE NANCY & DAVID WOLF HOLOCAUST & HUMANITY CENTER
The Nancy & David Wolf Holocaust & Humanity Center exists to ensure the lessons of the Holocaust inspire action today. Located at Cincinnati's historic Union Terminal, HHC impacts more than 2.5 million people every year through digital and in-person events, museum tours, educational experiences, social media, and virtual content. From Australia to India, individuals from more than 25 countries and 30 states engage with our mission. For more information, visit www.holocaustandhumanity.org.