Written by Brianna Connock, Marketing & Outreach Associate
Imran Malik grew up watching his parents give to others. Born in Pakistan, he saw his mother shelter their neighbors during the Gulf War.
"I witnessed my parents living and breathing the essence of a saying of Prophet Muhammed in their daily lives," Malik said. "That the best human being is the one who's beneficial to others."
Malik was awarded the Michael A. Meyer Award for Spirituality at the 2023 Upstander Awards. The Upstander Awards honored and celebrated individuals in the community doing inspiring work as upstanders. Read more about the Cohen Family Upstander Weekend.
An interfaith and outreach coordinator at the Noor Islamic Center in Hilliard, Ohio, Malik believes that service and care for humanity is at the core of all belief systems. He has pulled together individuals of all faiths to reach common goals and find understanding with one another.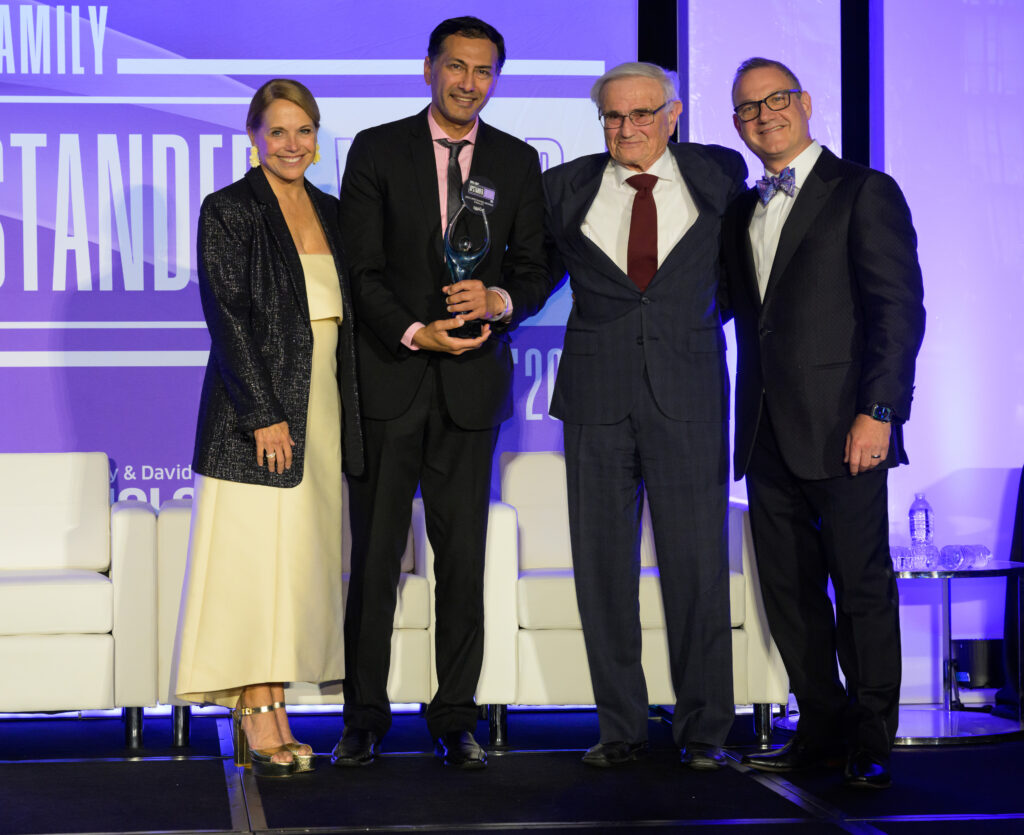 "I believe the world can become a better place when we all do our share and remain intentional that our humanities towards each other stand taller and stronger always," Malik said.
To him, bringing people together is the way forward in an increasingly polarized world. After the Tree of Life Synagogue shooting in Pittsburgh, Malik led a delegation of Muslim leaders in his community to stand in solidarity with the Jewish community.
Malik also currently serves as the chair of the Community Inclusion Advisory Committee in Dublin, Ohio, and is serving on the Community Relations Commission in the city of Columbus, Ohio.
"Leaving a world that is more caring, safe, and tranquil is an intrinsic vision that keeps me recharged and aspired," Malik said. "My parents lived their lives with that mission, and I hope and strive daily to continue to live their legacies and pay it forward."
Read the full press release about the 2023 Upstander Awards here.
The Cohen Family Cincinnati Upstander Weekend is presented by Duke Energy, Fifth Third Private Bank, the Mayerson Family Foundation, WCPO, and Procter & Gamble.
# # #
ABOUT THE NANCY & DAVID WOLF HOLOCAUST & HUMANITY CENTER
The Nancy & David Wolf Holocaust & Humanity Center exists to ensure the lessons of the Holocaust inspire action today. Located at Cincinnati's historic Union Terminal, HHC impacts more than 2.5 million people every year through digital and in-person events, museum tours, educational experiences, social media, and virtual content. From Australia to India, individuals from more than 25 countries and 30 states engage with our mission. For more information, visit www.holocaustandhumanity.org.