Written by Brianna Connock, Marketing & Outreach Associate
Director of Marketing & Events Kara Driscoll plays a role in all of the Nancy & David Wolf Holocaust & Humanity Center's event planning, marketing and communications. The driving force and planner behind the 2023 Cohen Family Upstander Weekend, if you've engaged with the Center, you've engaged with Kara.
Q: Tell me about your role and what a typical day might look like for you.
I'm responsible for elevating and promoting the museum's mission through marketing, communications, and event planning. I'm lucky enough to lead on the planning efforts for a broad scope of marketing initiatives and in-person, digital, and hybrid events. Never a dull moment!
Q: What is your favorite part of the museum?
The interactive technology in Dimensions in Testimony, our artificial intelligence exhibit, is remarkable. We're one of ten museums in the world to host this exhibit, and it allows visitors to ask two-dimensional displays (think "holograms") of Holocaust survivors and receive responses in real time. Visitors – especially students – love interacting with the technology, and I'm thrilled about some exciting updates coming to the exhibit in 2024.
Q: Why do you think the work the Nancy & David Wolf Holocaust & Humanity Center does is important?
I had the privilege of working and living in Germany in 2018, and I was able to delve into the history of the Holocaust. During that time, the neo-Nazi rally in Charlottesville and the Pittsburgh synagogue shooting highlighted the deadly effects of extremism and antisemitism in my own country today. I felt like I could do more to combat hate and radicalism, and I was fortunate to come work for the Holocaust & Humanity Center. I'm amazed by the work that our staff does with students and museums visitors to ensure the lessons of the Holocaust inspire action today.
Q: What about the Nancy & David Wolf Holocaust & Humanity Center makes you excited to get out of bed in the morning?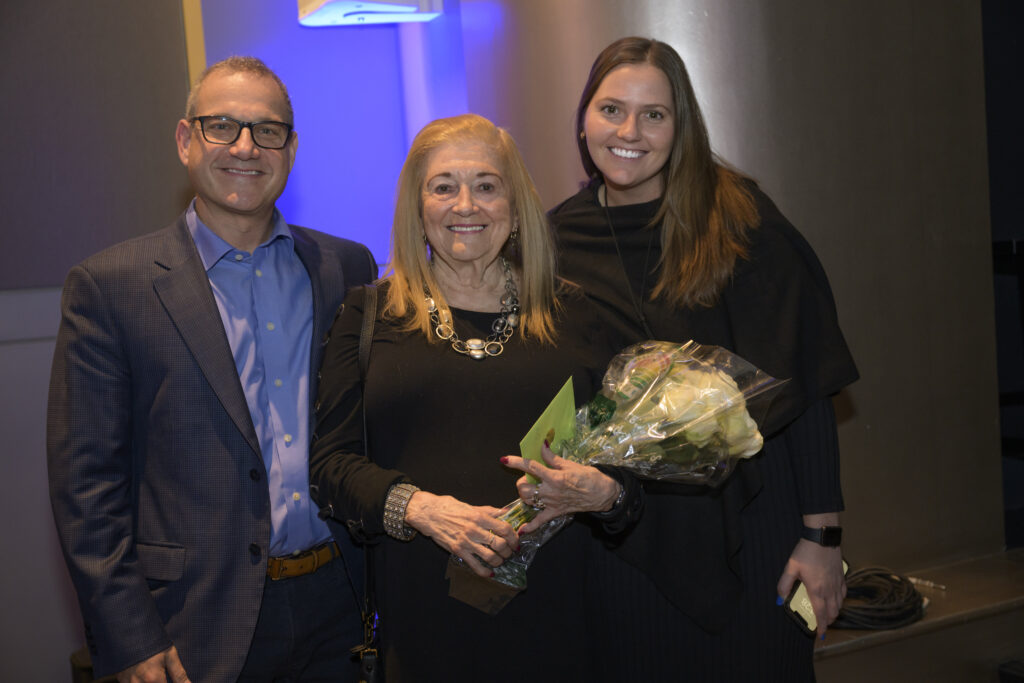 I work at the most iconic place in Cincinnati. I keep thinking the amusement of walking through Union Terminal will fade, but it never gets old!
Q: What is a favorite moment you have of working here?
Coffee and lunch dates with survivor Zahava Rendler. And of course, seeing Upstander Weekend come alive was fabulous.
Q: What's something else you wish people knew about you?
I love everything our city has to offer. If I'm not working, you can probably find me playing pickleball or tennis at Sawyer Point, exploring our city's museums, walking through Findlay Market, or hiking at French Park!
Looking to connect with Kara? Contact her at [email protected]
# # #
ABOUT THE NANCY & DAVID WOLF HOLOCAUST & HUMANITY CENTER
The Nancy & David Wolf Holocaust & Humanity Center exists to ensure the lessons of the Holocaust inspire action today. Located at Cincinnati's historic Union Terminal, HHC impacts more than 2.5 million people every year through digital and in-person events, museum tours, educational experiences, social media, and virtual content. From Australia to India, individuals from more than 25 countries and 30 states engage with our mission. For more information, visit www.holocaustandhumanity.org.